Welcome to USA Land Surveyors. This site is owned by a land surveyor and it is for land surveyors. After 25 years owning his own land surveying and engineering consulting firm, Keith Maxwell was "forced" to do marketing by the Great Recession. After much trial and error he hit on this thing called the Internet, which blew away all the other marketing methods. For the last 5 years he's been helping other surveyors get found on the front page of Google in their local market.
Why Land Surveyors MUST Be Online
Keith works with only one local surveyor per city or town. No city is too small for internet marketing. If you have more than 2 competitors, you need to be found on Google ahead of them, preferably in 1st place.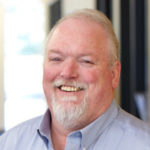 If you prefer to be only found for ALTA Land Surveys, we have a page dedicated to this valuable surveying business type.
Call Keith today at 888-316-4124 to talk about how he can help market your land surveying business and get found on Page 1 of Google.